How to automatically reschedule your coaching appointments
Eliminate income loss from rescheduled coaching appointments. Say goodbye to cancellations with automatic session rescheduling using CoachVantage.
As an online coach, you will probably know the pain you have to go through to reschedule your appointments if you or your client cannot make the date.
If you try to do things manually, you will already have wasted at least an hour of your precious time trying to set a date for the appointment in the first place.
That hour could have been spent preparing coaching session material, another coaching session, or even as downtime with your friends or family. 
But when you need to reschedule the appointment, you have to go through the whole procedure again, wasting even more valuable time. And time means money.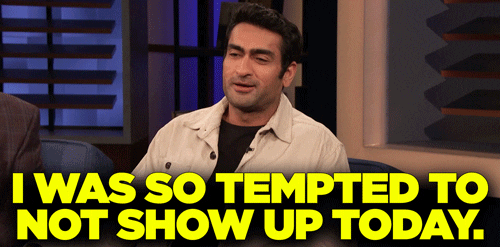 Rescheduled appointments can lead to loss of earnings
It can happen for a multitude of reasons, but sometimes a client or yourself simply cannot make the agreed appointment time. 
You have been doing things manually, going back and forth over email or text messages. You would then have to insert the appointment booking into your Google calendar and you could be left high and dry if your client cancels the appointment or asks to reschedule.
If your upcoming appointments do not allow you to reschedule, you have actually lost earnings.
Manage Your Coaching Practice in One Place
CoachVantage automates your business workflows so you can focus on impactful coaching results.
But what if there was another way? What if everything could be automated?
Reschedule and cancel appointments automatically with CoachVantage
CoachVantage is a one-stop-shop solution for online coaches where online bookings are made and everything is automated. 
You set your booking rules and clients can simply select the appointment dates that are available and pay upfront with a credit card. 
Appointment scheduling is completely automated and you simply have to confirm the date and CoachVantage will automatically send you and your client notification to confirm the appointment. 
If you or your client needs to reschedule, nothing could be simpler. You just have to go back into the platform, cancel the appointment and reschedule the coaching session for the next available date which is suitable for both parties. 
Nothing could be easier. Once the online coaching session is rescheduled, you both simply confirm the new date and time and CoachVantage will send out an automated notification and a reminder email closer to the new date.
Say goodbye to email ping pong and say hello to an automated coaching session rescheduling system that will save you time, money and your sanity.
You can sign up for a free 14-day trial to CoachVantage and try it out for yourself. With a branded landing page, document repository, full integration with Zoom and Skype and 100 per cent automation, you can take your coaching business to new highs. 
You might also like...
Coaching blog: How to start a blog that people will read?
A coaching blog is more than just about sharing information. When done right, it can generate leads and revenue for your business.
Best ten life coaches on YouTube for your inspiration
These 10 life coaches on YouTube inspire us to live to our fullest potential!
Top 5 Life Coach Podcasts + Tips for Your Own Podcast
Five useful tips to start your own life coach podcast for free